Tron Biography
"TRON" is set in two worlds: the real world, where a vast computer system in a communications conglomerate is controlled by a single program; and the electronic world, whose electric-and-light beings want to overthrow the program which controls their lives. The electronic world was shot on sound stages at Walt Disney Studio in Burbank. Photography for the real world took place at locations around Los Angeles, and at the U.S. Government's Lawrence Livermore Laboratory outside Oakland, California.
COMPUTER GENERATED IMAGERY
Computer graphics were first applied to aerospace and scientific research in the mid-1960s, when methods of simulating objects digitally in their dimensions proved as effective as building models. The technology was then diverted into the entertainment field. Information International Inc. (Triple-I) and Robert Abel & Associates of Los Angeles, and the Mathematic Applications Group Inc. (MAGI) and Digital Effects of New York -- four of the nation's foremost computer graphics houses -- produced the computer imagery for "TRON"
Computer-generated landscapes, buildings and vehicles provided settings for live-action characters in the film's electronic world. MAGI, the single largest contributor of computer imagery, speeded the process of supplying its work to Disney Studios in Burbank by a trans-continental computer hook-up. Before each scene was finalized in MAGI's lab in Elmsford, N.Y., it was previewed on a computer monitor at Disney. Corrections could then be made in the scene immediately. Previously, the only way of previewing the scene was to film it, ship it to Burbank, get corrections made, ship it back to Elmsford.... and continue this ping-ponging until the scene was correct. The computer link cut between two-and-a-half to five days from the creation of each scene.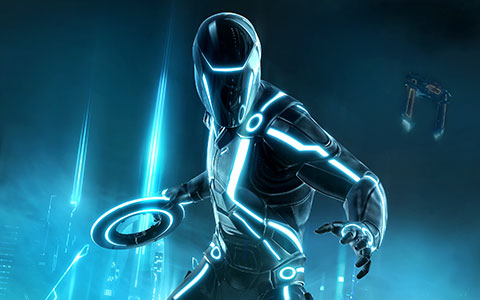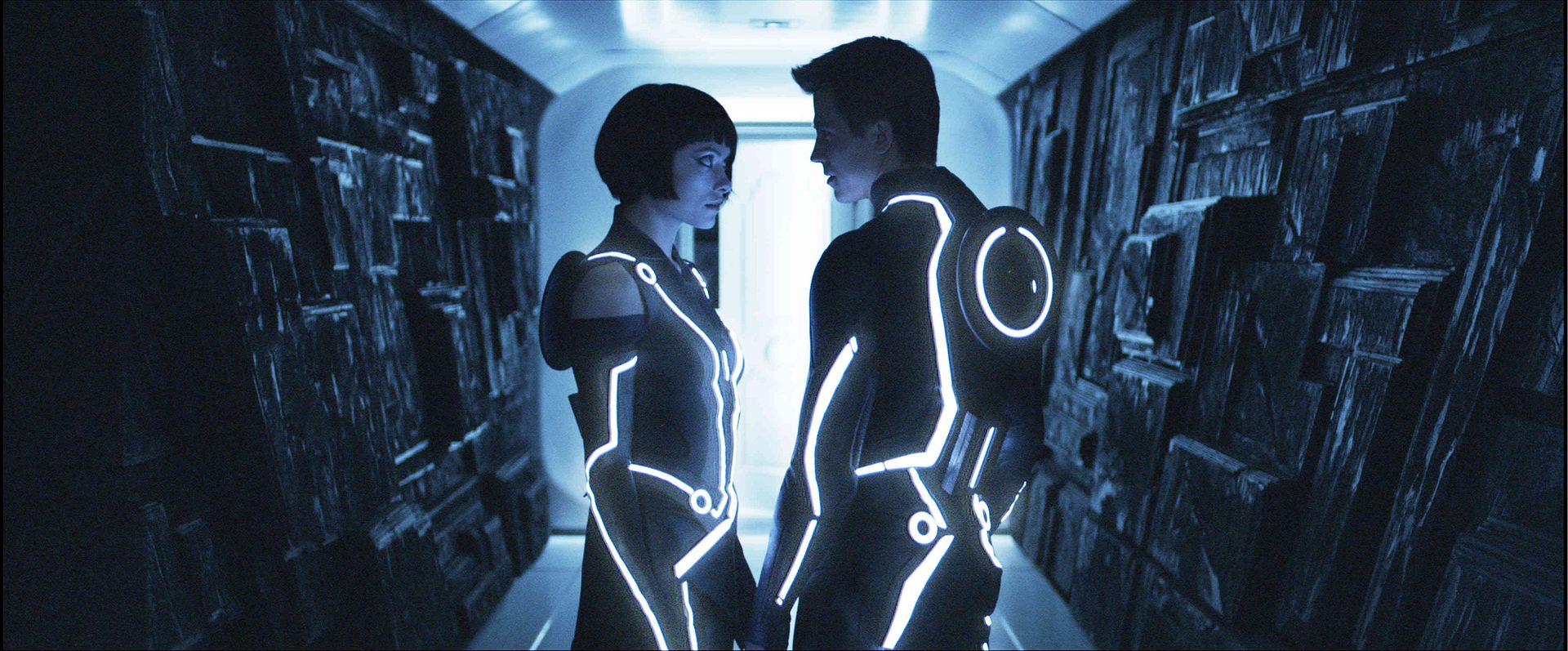 Best Scene From: Tron (1982)